Corporate Benefits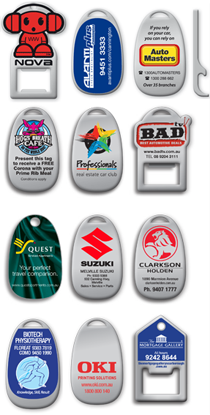 What are the benefits?
People use keys all day, every day. Place your company brand on an item that is used constantly and one that has great practical benefit. It's your brand in your customer's hand!
Constant branding in your customers hands
Sponsorship opportunities
Low cost purchase; cost effective marketing
Cross promotional opportunities
Handy drink opener encourages use
Custom designs to suit your needs
Loyalty Programs
KeyReturn™ promotional tags can also replace plastic loyalty cards whilst having the added benefit of the KeyReturn™ service.
Join a network of KeyReturn™ partners
Cross promotional opportunities to market to other databases
Dual branding & sponsorships
Advertising & marketing strategies to leverage your investment